Ticonderoga Campus Renovation 
This page will help keep members up to date on the progress of our project.
Building Announcements
PHASE 1  -  The first phase will involve the demolition of both the former Babcock residence and the Ticonderoga Paint and Decorating Center in July 2021.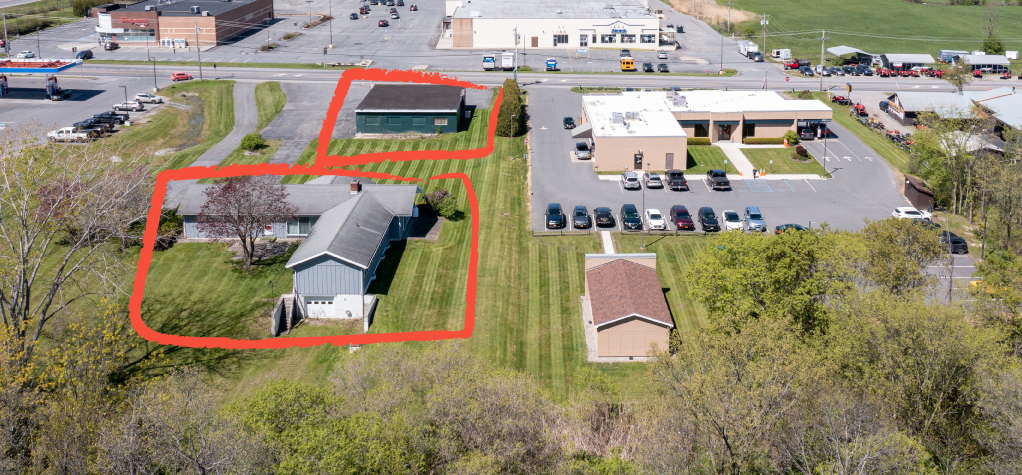 ---
PHASE 2  -  The second phase will include the construction of a new administration office and renovation of our back parking lot space. We anticipate occupying the new building by the end of the first quarter 2022.
Front and Side View of Administration Building  (Click on the images to enlarge)
Site Plans (Click on the images to enlarge)