Now you can check your credit score daily.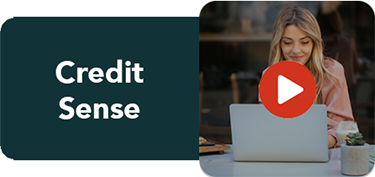 Securely check your credit score at any time when you log into your Mobile App or Online Banking. 
You can even see how factors like credit inquiries affect your score with our credit monitoring functionality. Best of all, there's no hard pull on your credit, so you can check your score as often as you'd like. Credit Sense is free for all TrailNorth members.   We'll also provide you with tips on improving your score and send you special offers!
To activate and use this free service, click My Credit in the Mobile app mobile or online banking. If you are not already utilizing our Online Banking or Mobile App, click here to learn more.
How do you access this new feature?
Mobile App: Access this feature either in the "Accounts" screen or the "More" menu. 
Online Banking: Log in to Online Banking and look for the box to the right of your Accounts called "My Credit Score".  
FAQ - Credit Sense