TrailNorth Federal Credit Union Awards Scholarships to Members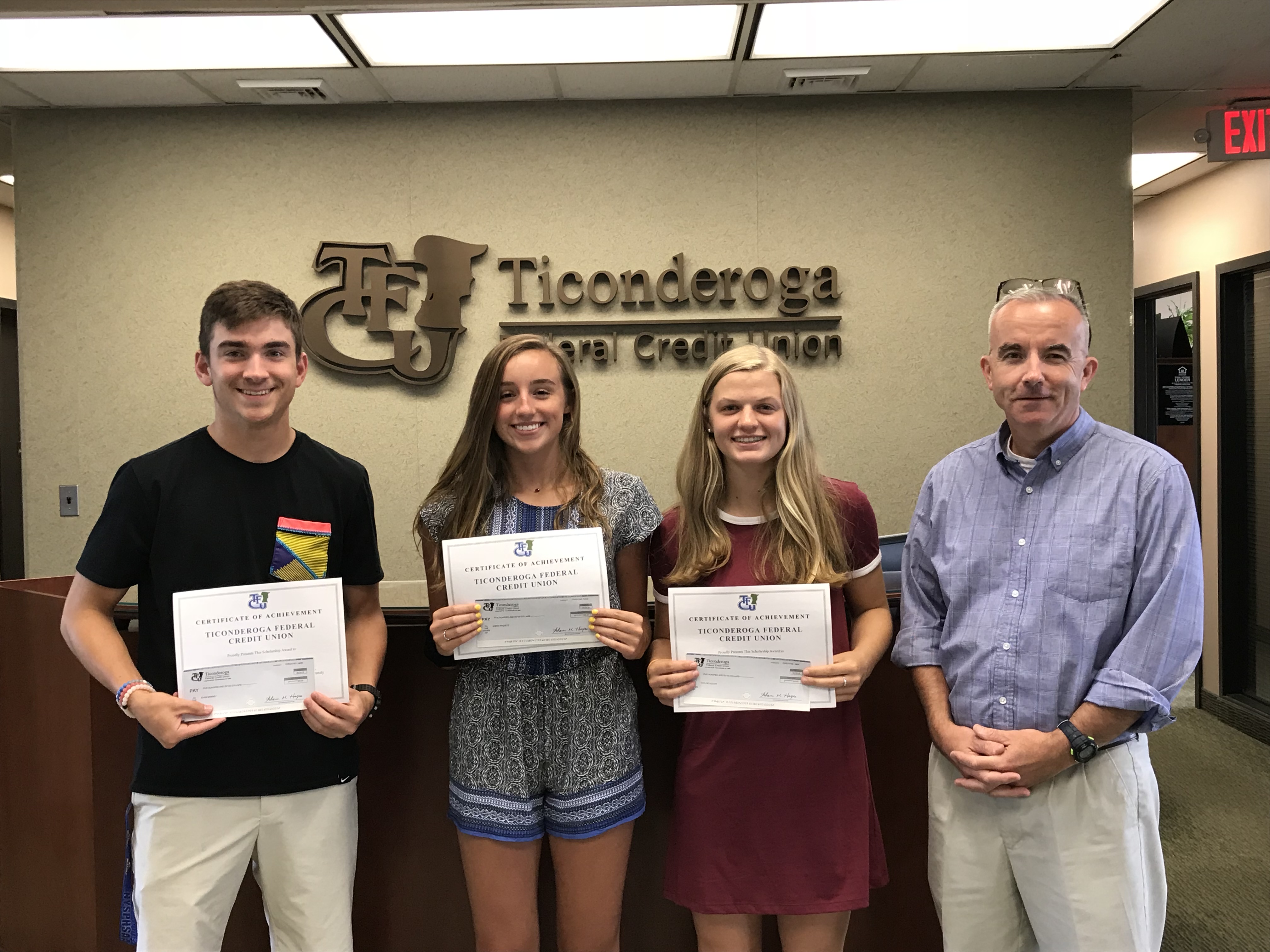 Pictured Above Left to Right: Evan Graney, Sarah Bresett and Taylor Gough and TFCU President/CEO Shawn Hayes.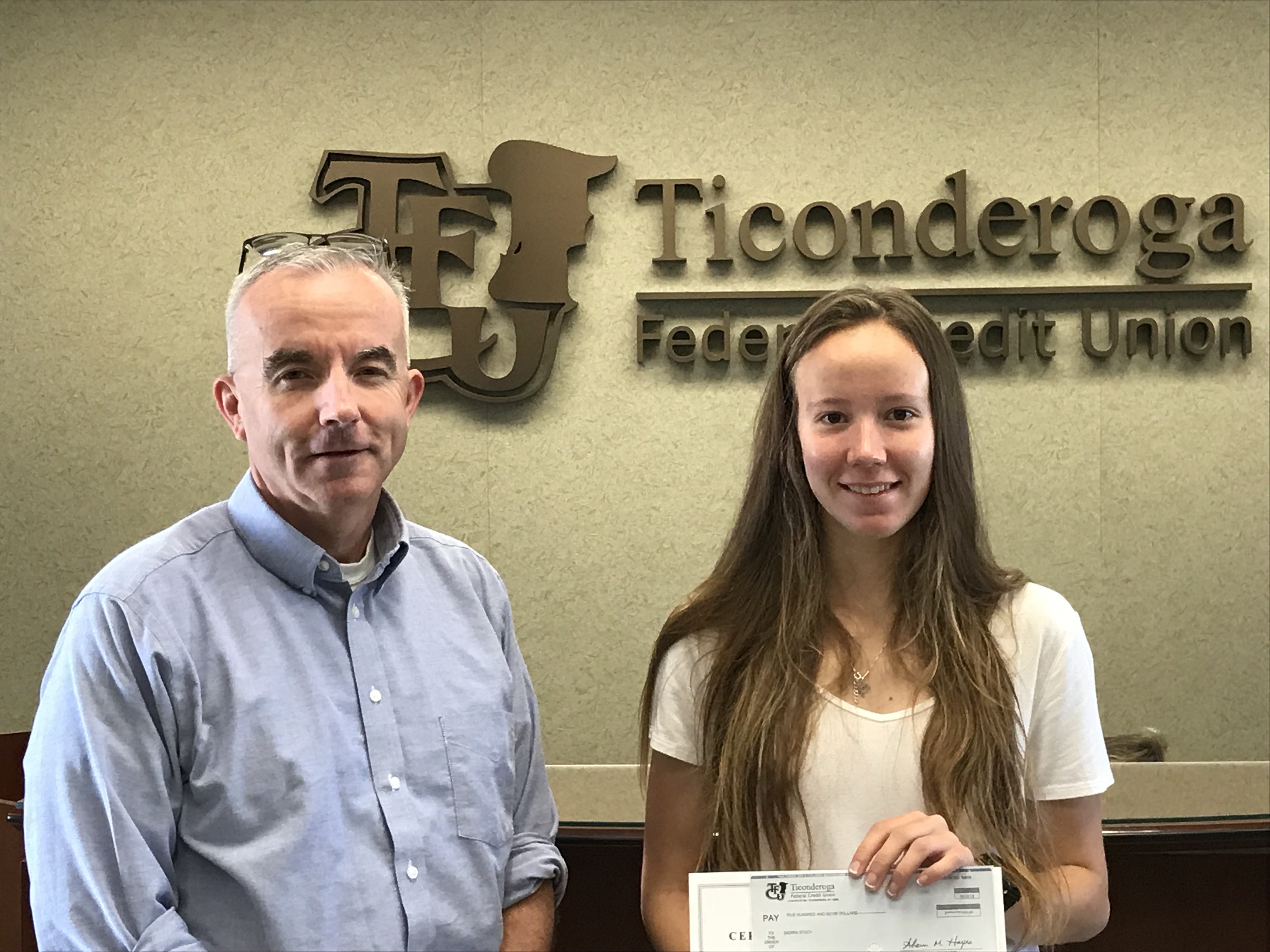 Pictured Above Left to Right:  TFCU President/CEO Shawn Hayes with Sierra Stacy.
TrailNorth Federal Credit Union (TFCU) has awarded $2,000 in college scholarships to four high school seniors to help finance their college education.  The students, members of TFCU, were chosen based on their outstanding academic and extracurricular achievements.
The four high school seniors who each received the $500 TFCU award were Ticonderoga High School seniors; Sierra Stacy attending RPI, Evan Graney attending Clarkson University, and Sarah Bresett attending Union College as well as Westport Central School senior Taylor Gough who will attend SUNY Oneonta.  
Sierra Stacy was also a recipient of a $250 award from the Adirondack Chapter of the New York Credit Union Association.  
"We are very pleased to award these scholarships to our hard-working young members," said Shawn Hayes.  "It proves that the 'people helping people' philosophy of the credit union movement is alive and well here in our area."