TrailNorth Federal Credit Union (TFCU) has awarded $1,500 in college scholarships to three high school seniors to help finance their college education. Additionally, one of the students was also selected to receive a New York Credit Union Association scholarship in the amount of $1,500.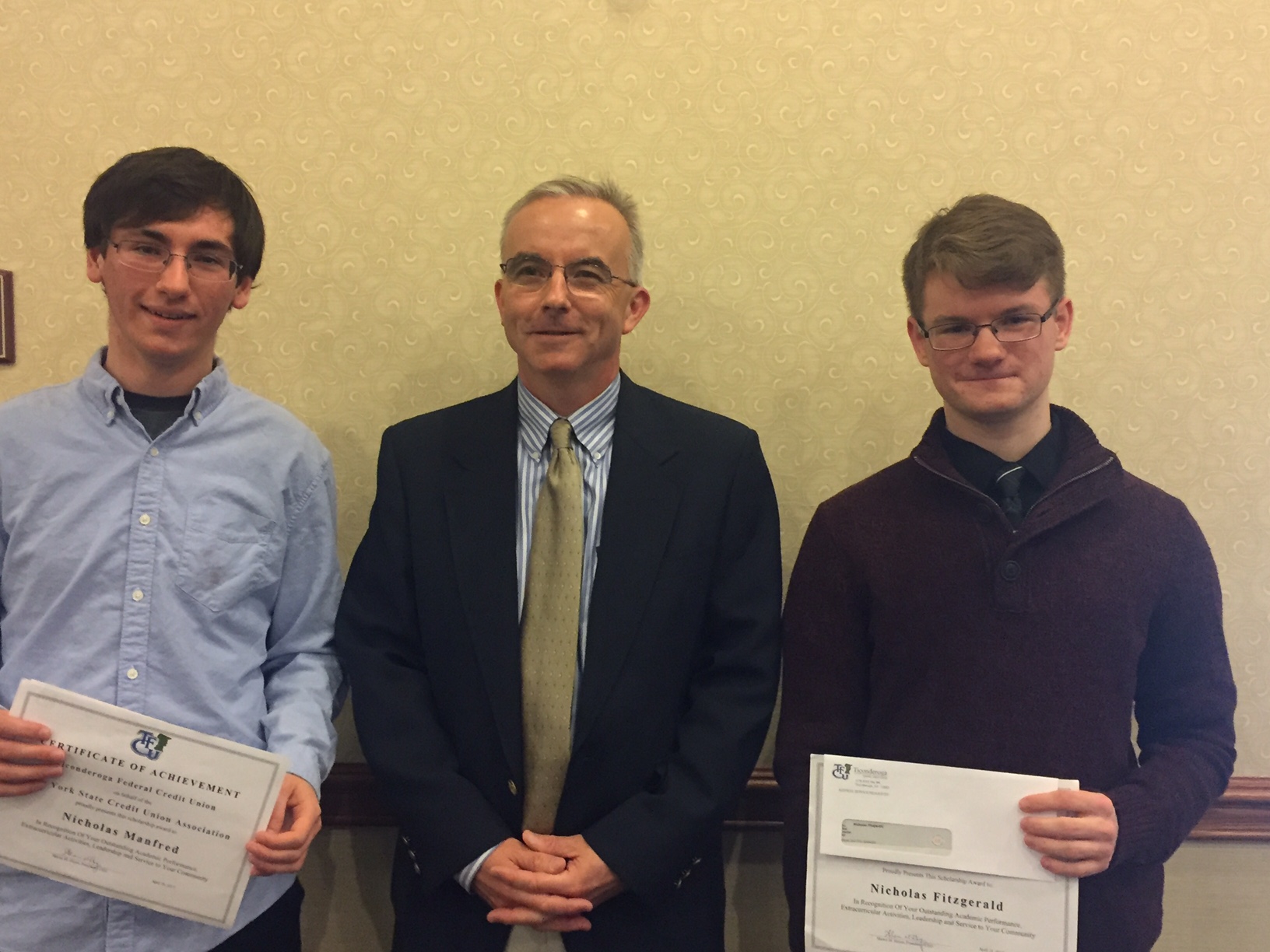 The students, members of TFCU, were chosen based on their outstanding academic and extracurricular achievements.
Manfred was a recipient of the $500 TFCU award in addition to also receiving a $500 award from the Adirondack Chapter of the New York Credit Union Association. Also, he was selected from more than 1,600 credit union members from across the state for an additional $1,500 New York Credit Union Scholarship.
Haleigh Wright and Nicholas Fitzgerald, both from TrailNorth High School, were also recipients of the TFCU award of $500 each.
Pictured Here: (left to right) Nicholas Manfred from Moriah Central School; Shawn Hayes, TFCU President & CEO; Nicholas Fitzgerald from TrailNorth High School.
"We are very pleased to award these scholarships to our hard-working young members," said Shawn Hayes. "It proves that the 'people helping people' philosophy of the credit union movement is alive and well here in our area."