SBA Paycheck Protection Program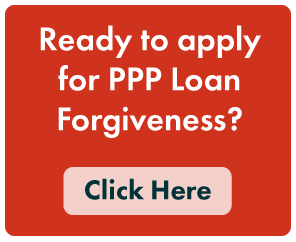 We are accepting PPP applications for new borrowers and certain existing PPP borrowers.
The Paycheck Protection Program under the CARES ACT is an SBA loan for businesses to keep their workforce employed during the Coronavirus (COVID-19) crisis. The Paycheck Protection Program provides small businesses with funds to pay up to 24 weeks of payroll costs including benefits. Funds can also be used to pay interest on mortgages, rent, and utilities.
To learn more about who is eligible, along with loan details and forgiveness (subject to change per SBA), CLICK HERE.
How to Apply
Gather ALL essential documents. DOWNLOAD THE APPLICATION CHECKLIST
Complete the First Draw Application OR Second Draw Application based on whether this is your first or second time applying.
Once you have gathered all your documents, complete and sign the application, email everything to Karen Bennett at kbennett@tfcunow.com or Donna Geno at dgeno@tfcunow.com
NOTICE: You must be a member of TrailNorth with a business account in order to apply.